Building your city through cooperation and an empowered co-citizenship. That is one of the fundamental ideas of the #BeLearning training processes of Trànsit Projectes (Barcelona) and CityMine(d) (London). There are other projects, outside of BeLearning, which are focused on the same principles. That's the case of Ciudad Escuela, a Spanish training project from the research platform 15Muebles.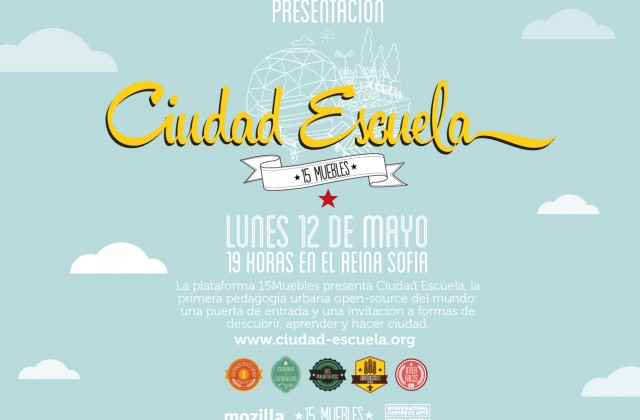 At first sight, what is particular of them is their learning methods. On their webpage, the working and teaching intineraries are very well explained and visualized. It consists of an open learning system that works with badges, in which each of them is based on a learning unit: a specific skill, knowledge or tool considered important for the aim of building the contemporary city. Furthermore, taking a deeper look into their work leads us to find a very interesting set of principles about committed citizenship and a vision of the city, very well explained in their Mobiliarist Manifesto (also in English).
From BeLearning we thought it was important to pay attention to this project because of its learning possibilities, its specific training methods, the thematic similarities to some of the current BeLearning experiencies and, specially its philosphy of open learning, sharing, co-working and participation. Another good example of how far people are getting from the traditional static and personalist models of applied knowledge.
For further information about Ciudad Escuela we invite you to take a look at these links:
15Muebles members:
DOMENICO DI SIENA (@urbanohumano)